Renewable Energy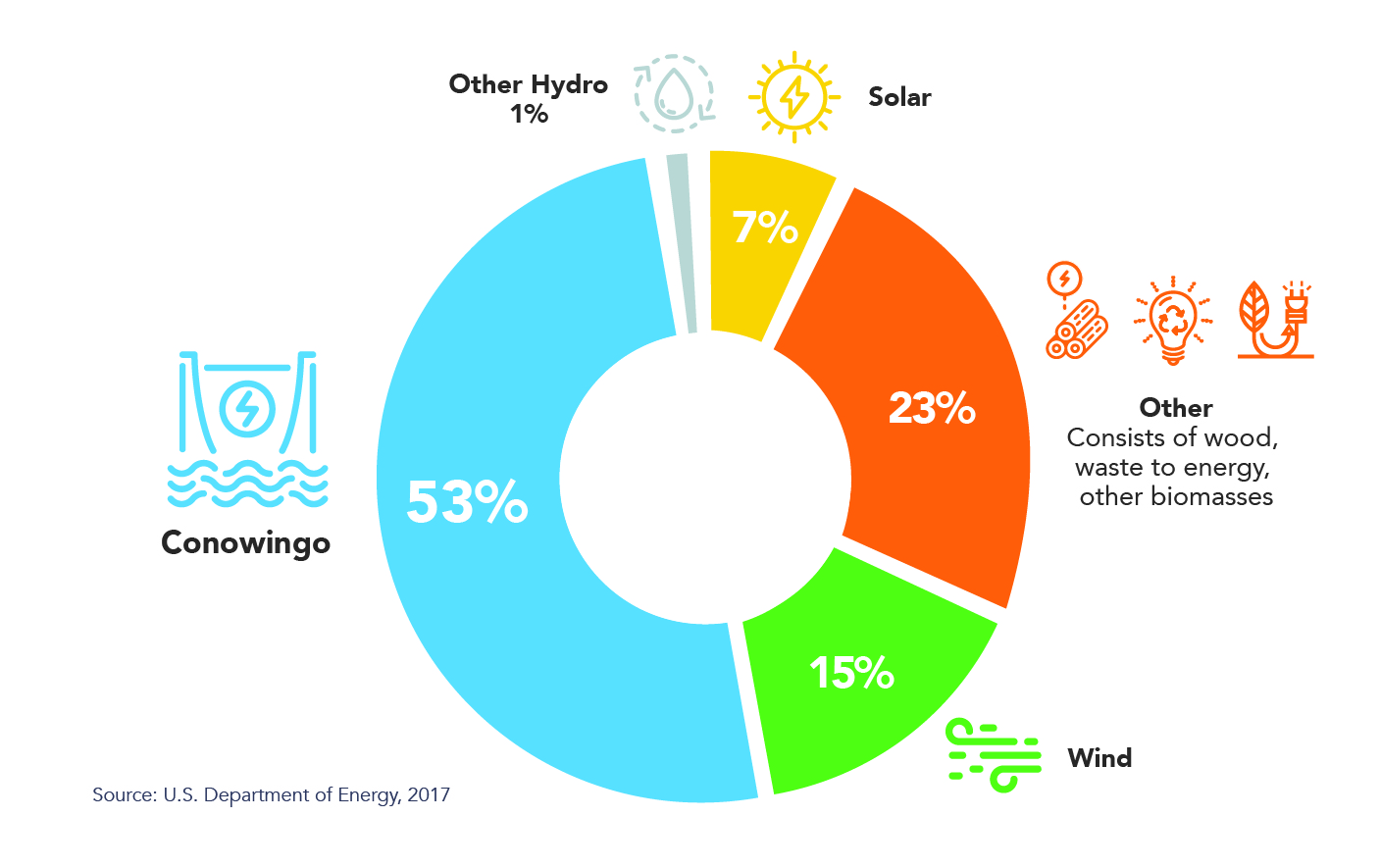 With a 572 megawatt capacity, it is Maryland's largest source of renewable electricity, producing more renewable energy than all other sources combined. The Conowingo power plant:
Produces enough energy to power 165,000 homes.
Prevents 880,000 tons of greenhouse gas emissions every year – equivalent to taking 170,000 cars off the road.
Generates as much electricity in ten years from falling water as a coal plant does from burning 7.5 million tons of coal.
Reliable Energy
Unlike intermittent wind and solar generation, Conowingo's power is 24/7 and dependable. Any one of Conowingo's 11 units can supply energy to the grid within 10 minutes to immediately respond to dramatic changes in energy demand. In a large-scale blackout, Conowingo is the first power plant called on to restart the regional electric grid.
Muddy Run
The Muddy Run Pumped Storage Facility located further north on the Susquehanna River in Dunmore, Pennsylvania provides an additional 1,070 megawatts of generating capacity and is part of the same relicensing process as Conowingo.